Investing in MoneyZen
Investing in MoneyZen Portal is a smart solution for investing your money (through investments into people). Every investment performed by MoneyZen according to your settings, is a loan that the borrower will pay back in monthly installments together with interest. The collected interest is your revenue.
Why you should invest in MoneyZen?
Investing, consulting and administration of investments are free of charge
Stable increase of assets from monthly interest revenue
Reliable credit score of loan applicants
Lower rate of overdue loans compared to competitors
Fully automatic solution
How to start?
1. Register as an investor
Fast and simple without leaving your home
2. Set up investment criteria
Sign contracts digitally
3. Start earning
Monitor your investment results
Start investing
Investment statistics of MoneyZen
3 534 558,00 €
Investment volume
3 772,00 €
Average loan sum
30 699
Processed loan applications
49 months
Average loan period
937
Concluded loan contracts
18,67%
Average investment interest
3 534 558,00 €
Loan contracts volume
22,49%
Average loan interest
32 552
No. of portal users
1 218 906,00 €
Portfolio volume
About investing
Investing is a purposeful increase of financial assets. Increasing the sum of money is usually not a separate objective – people have dreams, the realisation of which requires the availability of a certain amount of money. Objectives may be different, such as:
1. Saving money for the self-financing needed to purchase a home or a real estate
2. Saving money for your children tuition fees
3. Ensuring yourself a constant monthly additional income after 25 years of savings
4. A dream wedding or travelling, e.g. globetrotting
There are different investment possibilities. Peer-to-peer loans are a new investment option, which is becoming constantly more popular. One reason for such popularity is a possibility to raise funds, using small amounts – investment is possible already from ten euros. Another reason is much higher interest rate or increase of assets as compared to bank deposit. All banks lend the depositors' money to loan takers, but their offered interest rate is much lower.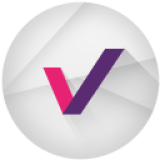 Simple
In MoneyZen investing has been made easy and clear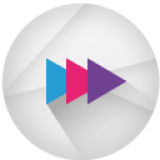 Fast
All processes are quick and transfers are immediate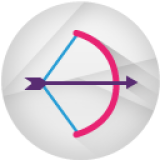 Flexible
As an investor you can choose your own investment criteria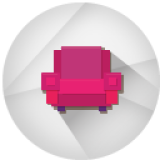 Convenient
Easy and comfortable for all investors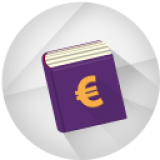 Advisory
We advise you in financial matters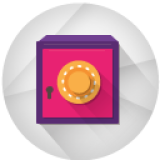 Reliable
The best and safest solution for you
MoneyZen enables to collect the necessary capital on long-term basis (e.g. with weekly or monthly payments into the financial portal) ensuring long-term capital growth and offering higher interest revenue than bank deposit. Compared to investments into shares, for example, interest income in MoneyZen is monthly and stable.
The income earned from investments is called revenue in the MoneyZen financial portal, which consists mainly of interest. As an investor, you will earn interest from every loan contract (investment) concluded by the financial portal using your money. You will set the recommended interest rate and the size of the investment in personal investment criteria.
You can monitor the success of your investment on a daily basis – for this purpose, the financial portal will calculate ROI, the return on investment. Return on investment is calculated based on initial capital used (loan) and earned interests. Return on investment is expressed in percent. For example, return on investment in case of base investment of 1 000 euros, payment period of 1 year and earned interest revenue of 100 euros is 10%.
Upon setting up investment criteria, you should take into account the fact that, generally, the return on investment is somewhat lower than interest rate specified in the investment portfolio. Why? The reason is risk related to investments. Every investment type has risks, including direct loans.
Risks related to investing in MoneyZen
Every investment option comprises the risk to lose capital. Consider the risks of every investment option and make deliberate and well-considered decisions!
Read about investment risks in MoneyZen and their controlling possibilities here.
If you are not experienced in investing please review Financial Supervision Authority guidance how to start investing and the overview of investment risks.
Customer support
In case of any questions, please do not hesitate to contact us + 588 55553 or info@moneyzen.eu! We will find the best solution for you.